Hold your own 24-hour fast for SCIAF
Everyone feels hungry on a daily basis, but not everyone can satisfy that hunger. Around the world, we produce more than enough food to feed everyone. But 1 in every 9 people worldwide go hungry every single day.
By participating in a 24 Hour Fast or Fast Day you can join in solidarity with all those around the world who do not have enough to eat.
Organising a 24 Hour Fast or Fast Day is a great way to fundraise for SCIAF. It's a challenge that most people can undertake and is easy to organise.
Feeling inspired?
Get started by creating a JustGiving page.
Tell your story.
Set a target and let the world know why you're fasting for SCIAF.
Begin your fast.
Share your fundraiser on your social media platforms.
Start your 24-hour fast today
Set up a JustGiving page.
Personalise your page: set a snappy title for your fundraiser; add an eye-catching photo that'll grab your friends' attention; and write a little about why you're fasting for SCIAF.
Upload a cover photo. Why not download our 24-Hour Fast banner??
Share your fundraiser on different platforms: WhatsApp, Instagram, Facebook, and Twitter work best.
Thank everyone who has donated and keep your friends updated - they'll be happy to see how well your fundraiser is doing! Check out our THANK YOU gifs 😘.
Start your fast and remember to drink lots of water.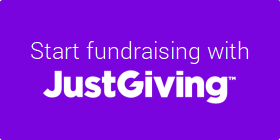 Anyone over 12 years old, and in good health, can safely go without food for 24 hours.They must drink fluids though. Anyone with a cold, flu, liver or kidney problems, or with a serious illness should not take part in the full fast. Remember that you can adapt the length of the fast depending on the age of participants – 6 hours, 12 hours or 24 hours. If in doubt, check with your doctor beforehand.
WHY FAST?
It's part of our Lenten observance to fast, to pray and to give alms. Fasting is a spiritual practice which involves our whole body in prayer. It is a way to join in solidarity with those who do not have enough to eat around the world. In our culture of abundance, it is good to fast and remember to be grateful for all our blessings.
Start fundraising
Thank you for supporting children in some of the poorest communities in the world through your fast.