Monthly Prayer: November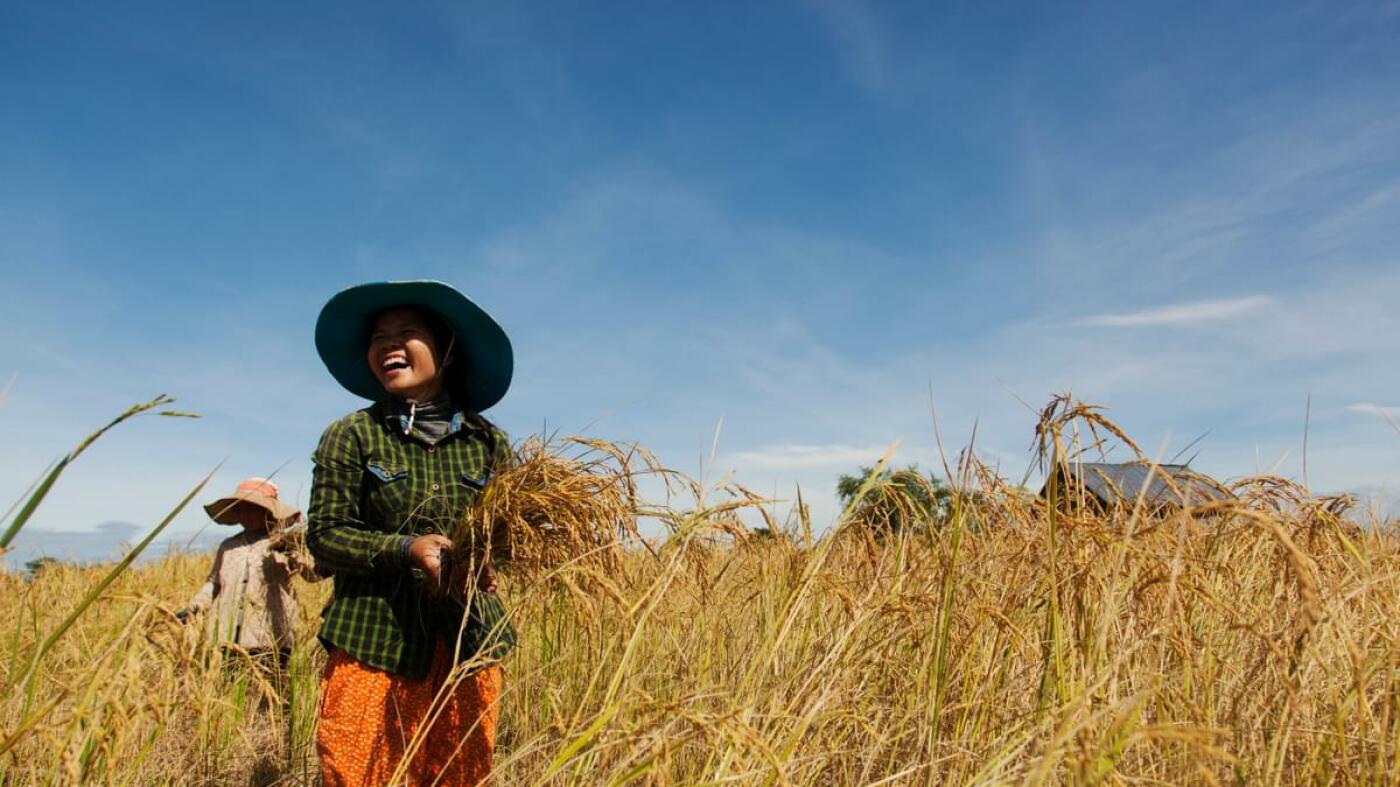 "The earth is the Lord's and all that is in it."
– Psalm 24:1
The earth is not ours to abuse but rather it is the Lord's. If we see the earth in this way then we are likely to honour God in how we treat His creation.
The beauty of creation is a gift to us. Pope Francis talks about it as a loan that we must leave in the same condition or better for those that come after us.
Genesis Chapter 1, Verse 31 says, 'God saw everything that he had made, and indeed, it was very good.'
God must look upon the earth now and sees a huge mismanagement of creation and its resources. The earth is not in that perfect state as when created. The rich and powerful oppress the poor, destroy forests and pollute rivers. For what? For greed, profits and power. We forget about people and we forget the beauty of the earth that glorifies God and His nature.
We've been working in Cambodia since 1986, helping vulnerable communities to stand up for their rights, protect their rivers, forests and land, and adapt the way they farm and fish to better cope with climate change. Land-grabbing, illegal fishing and deforestation are prevalent.
We're helping to promote the role and voice of women and indigenous groups in society.
Cambodia was hit particularly hard by the impacts of the COVID pandemic, affecting the country's economic growth, and reversing some of the progress made in recent years. So, please remember the people of Cambodia in your prayers.
Let's pray
Give thanks to our partners, DPA and Caritas Cambodia, who are working directly with communities affected by climate change, and those impacted by illegal fishing, logging, and land-grabbing.
Pray that progress will be made and that the poorest will not be forgotten in the aftermath of the COVID pandemic.
Pray in particular for indigenous groups and women - that their voices are heard and their rights respected.
Thanks to your support, the lives of more than 46,838 people have been transformed in rural Cambodia.

This October, reflect upon the biblical significance of Jesus' healing and learn about SCIAF's continued work in Rwanda.

Pray along with us by downloading our reflection resources.