Poverty affects more women and girls than men and boys.
Across the world, opportunities for women and girls are disproportionately limited; the chance of owning property or land is lower than for men; leadership roles are harder to attain; and access to education and training is worse, meaning it is harder for women to improve their lives and the lives of the next generation. Sexual and gender-based violence (SGBV) is also commonplace, and one of the most widespread human-rights abuses in our world.
Gender equality is everyone's responsibility
We can't end poverty without tackling gender inequality.
SCIAF is already working in many of the world's poorest countries to tackle both the causes and consequences of gender inequality. We're working together with men to ensure women and girls are safe, respected and valued and can overcome the structures of injustice that make and keep them poor. Our vision is of a world where women are safe and respected and actively involved, alongside men, in shaping and improving their societies.
We actively serve those forced to the fringes of society and deprived of opportunity. Our local partners work with communities to meet their most pressing needs today, while building their resilience so they can provide for themselves and their families into the future.
Our three pillared response
Breaking down the barriers that keep women and girls trapped in poverty
We work with families, both men and women, and community leaders to help influence attitudes and social norms that perpetuate harmful practices and behaviors. We run training with communities so that local leaders can promote gender equality in their own areas and improve the status of women.
Promoting equal relationships between women, men, girls and boys
We work to improve women's participation in decision making and leadership positions in the community as well as increasing opportunities for women to improve their income. Activities such as ensuring shared ownership of household resources, solidarity networks and savings and loans groups, and work to help improve women's skills, education and self-confidence.
Tackling violence against women
As well as tackling the underlying drivers of gender inequality and SGBV, through education and training for whole communities, we work to support women who've experienced SGBV, providing medical care, trauma counselling and legal assistance help so they can recover, support themselves and rebuild their lives.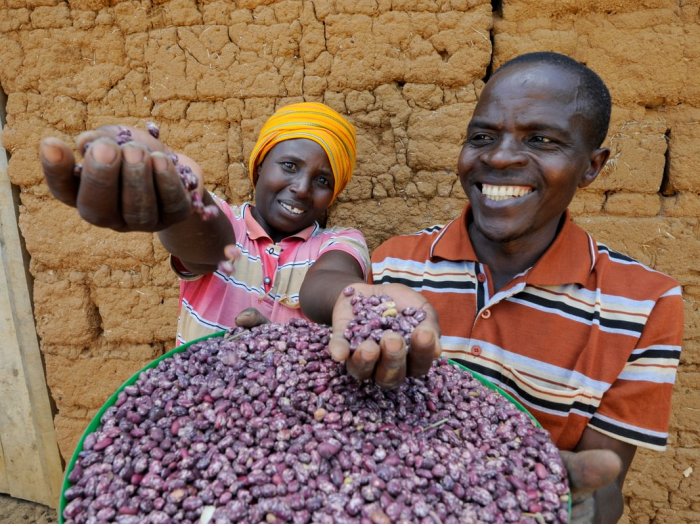 Beathe & Augustine
Through our project in Rwanda, Augustine and Beathe received gender-based training, to challenge attitudes towards women's role in the household and the community.
"We used to think every harvest belonged to the men and the women had no rights. Women had to ask their husbands for everything. Being involved in the project taught us that everyone is equal to each other. It belongs to both of us, even my wife. Before we used to fight, but now we share everything. We are doing it together. We talk to the other before either of us sells anything. Today, we complete each other."
SCIAF works in a range of countries across the world to create change that lasts a lifetime.

Your generous donations, love and compassion have allowed us to give millions of people a hand up out of poverty.

Find out more about our work around the world.