Ordinary people, uniting together to achieve the extraordinary.
Our founding story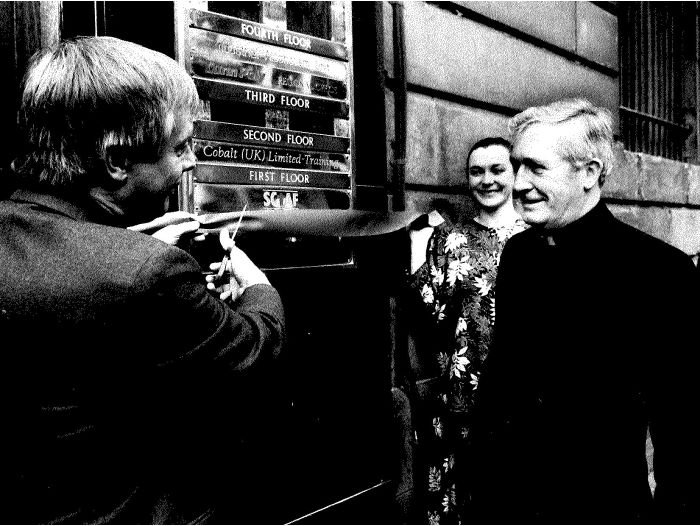 SCIAF was founded in 1965 by a small group of Scottish Catholics who were united in their goal to reach out in love to the world's poorest people. Guided by the principles of the Second Vatican Council, Monsignor John Rooney and John McKee – an unpaid volunteer – set up SCIAF in a Rutherglen classroom with a budget of just £8,000.
Their aim, which we still live by today, was to help people in the world's poorest places and inspire Scottish Catholics to respond to Jesus' call for a just world in which all people can live life to the full.
From the very beginning, the Scottish Catholic community responded to our call and gave generously to support our sisters and brothers overseas.
"This money does not represent a charitable hand-out to soothe the consciences of Scottish Catholics but is a genuine attempt, however small, to wipe out the glaring inequalities which exist in the world."

Canon John Rooney, September 1971
1960s & 70s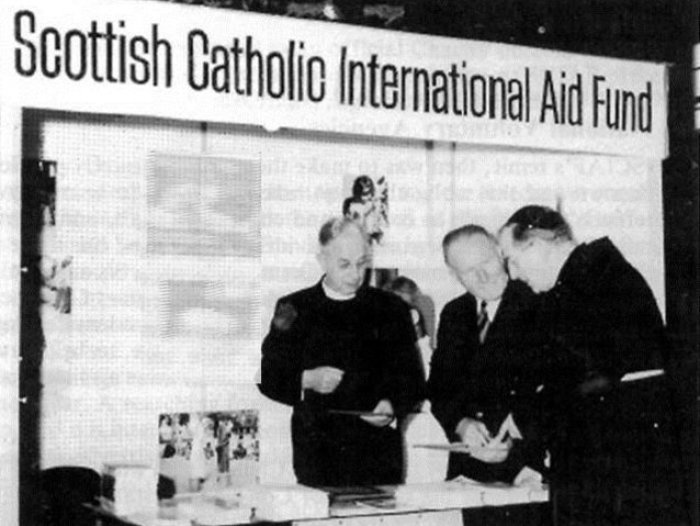 In 1968, just three years after SCIAF was founded, Catholics in Scotland gave over £3,000 to people affected by famine in Biafra (now south-eastern Nigeria). In the same year, we were also able to provide relief to those suffering from drought in Bihar, India. To this day, responding to emergencies continues to be a crucial part of our work.
By 1977, we were supporting 25 projects around the world in countries such as Nigeria, Peru, Kenya, Morocco and Bolivia.
And in 1978, the people of Scotland gave an amazing £100,000 to support refugees in Vietnam, communities affected by war in Lebanon, and people who lost their homes due to flooding in North Korea.
1980s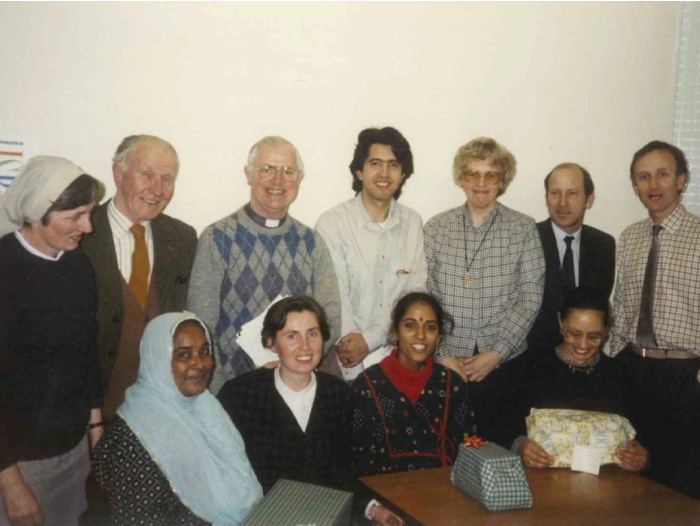 During the 1980s, SCIAF supporters took an increasing role in petitioning the government to address poverty internationally. Bishop Conti, then President of SCIAF, joined a Scottish delegation lobbying MPs to promote a more just international community and protest against government cuts to overseas aid.
In 1983, SCIAF Sunday was moved from September to the 4th Sunday of Lent – and it has remained an important part of our calendar ever since. In the same year, we employed our first full-time employee, as an Education Officer.
In 1984, the world started paying attention to famine in Africa, and we launched our 'Crisis in Africa' appeal to help communities in Ethiopia. Supporters quickly donated £500,000 for emergency food and water, seeds, and farming tools. Total donations to our programmes surpassed £1 million in 1984 for the first time.
In 1989, we launched a postcard campaign to urge the UK government to stop propping up the apartheid regime in South Africa.
1990s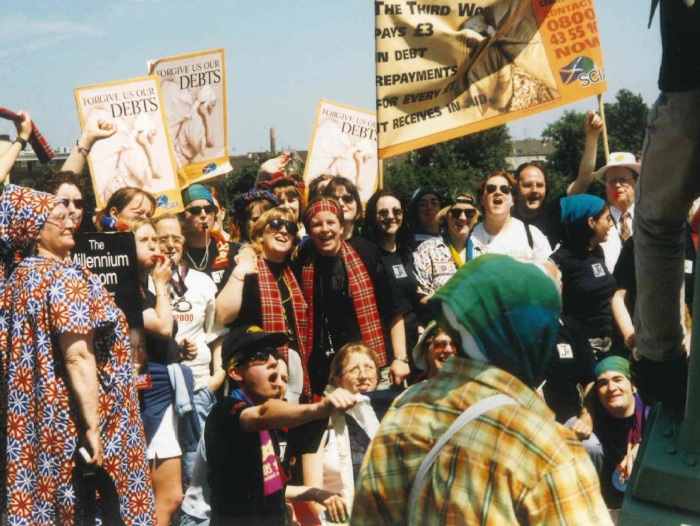 1990 marked 25 years of Scottish people reaching out to their sisters and brothers overseas.
In 1993, John McKee received a special award from Pope John Paul II in recognition of his service to the Catholic church in his community and country.
In 1995, we reached out to people devastated by an earthquake in Iran, a cyclone in Bangladesh and genocide in Rwanda. 30 years after our founding, supporters had given over £22 million to help people living in poverty around the world, and by 1996, we were able to fund over 150 projects.
In 1999, we were invited to help the incoming Labour Government with its international development policy.
2000s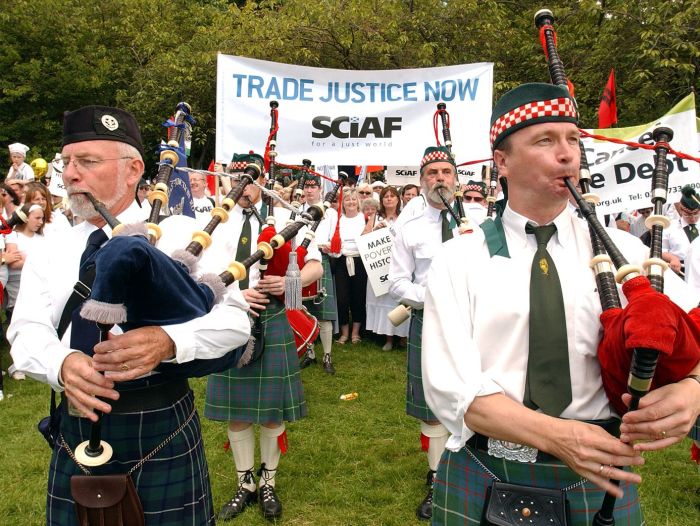 In 2001, our Lenten campaign brought together Old Firm rivals Tommy Burns and Ally McCoist to launch our 24-hour fast.
In 2004-5, SCIAF supporters gave an astonishing £2.2 million to our Emergency Appeal following the Boxing Day Tsunami in Asia. Through our Caritas Internationalis membership, we worked urgently to provide relief in Indonesia, Thailand, India and Sri Lanka.
In 2005, our 40th year, we joined the Make Poverty History rally in Edinburgh and campaigned for Prime Minister Tony Blair to 'Make Aid Work' at the G8 Summit in Gleneagles.
In 2007, Cardinal O'Brien (Chair of the SCIAF Board) and our Director, were part of an international delegation of senior Catholic figures who lobbied G8 leaders in London, Berlin, Rome and Brussels.
In 2009, SCIAF supporters came together and marched to the Scottish Parliament, demanding tough action on climate change. Later that year the Climate Change (Scotland) Act was agreed, and world-leading targets on climate change were set.
2010s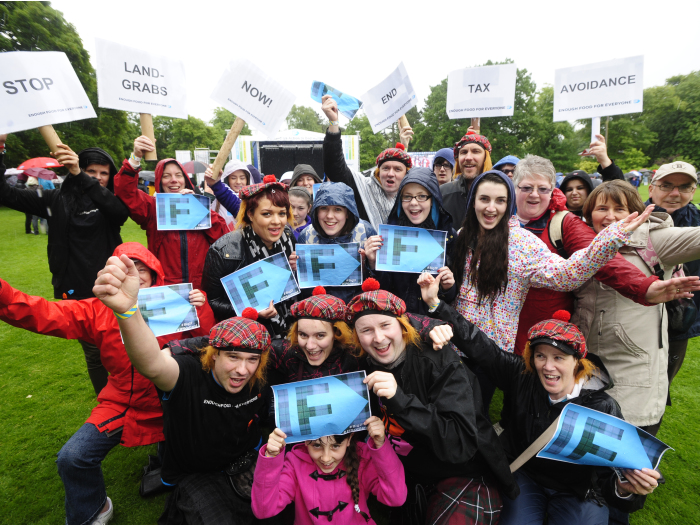 In 2010 our supporters gave over £1 million to the people of Haiti whose lives were affected by the devastating earthquake.
In 2013, we joined the Enough Food For Everyone… IF Campaign, along with 200 other anti-poverty organizations, to ensure G8 leaders focused on the plight of the world's poorest people. The Scottish Government went on to double the Climate Justice fund – to support those most affected by climate change and disaster.
In 2014 we launched an urgent appeal for refugees fleeing conflict in Syria and were able to support over 43,000 people. In the same year, we also strengthened our Board by creating new positions for lay people and three expert sub-committees.
In 2018, we celebrated the canonisation of Oscar Romero, one of our patrons, by Pope Francis. We were also chosen by the Scottish Government to manage the Climate Challenge Programme Malawi – a £3.2 million project which supported communities in Southern Malawi to adapt to the negative impacts of climate change. The CCPM is a great example of our climate justice work, with a particular focus on helping the most vulnerable, including women and girls, and promoting human rights.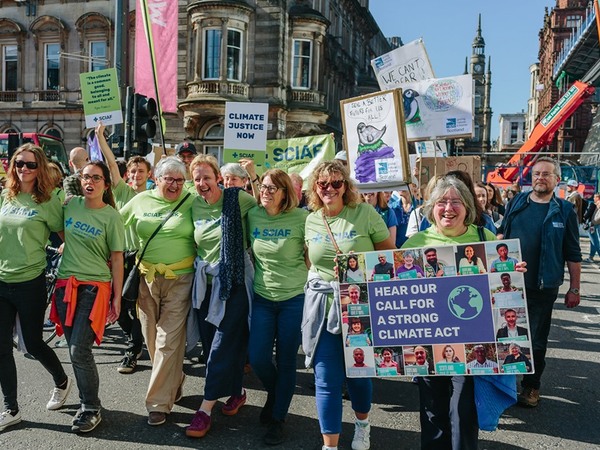 In 2019, after years of action from SCIAF supporters, partners, and staff, we welcomed the Scottish Government's new climate change strategy which set the target date of 2045 for net zero emissions of all greenhouse gases.
In August 2019 we moved to our new office in the city centre, allowing us to be more energy efficient and cut down on costs.
In 2020, we were forced to adapt not only our work in Scotland but our international programmes as well. We moved quickly to support our partners and the communities they work with during the pandemic, making funds available to pay their staff, re-design projects to comply with local COVID-19 regulations, and purchase PPE. In addition, we contributed towards 22 specific COVID-19 relief projects, providing over £210,000 to protect the most at-risk groups.
Present Day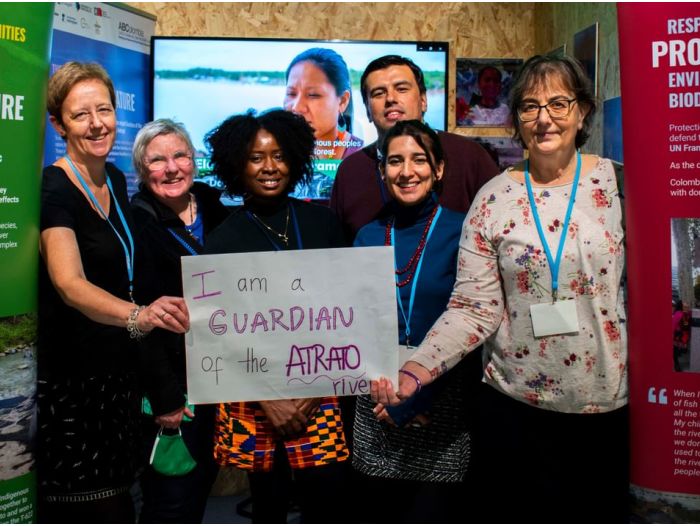 In 2021 we petitioned, marched and amplified the voices of people from the Global South as Glasgow hosted the COP26 climate conference. Our partners from Zambia, Malawi and Colombia came to Scotland and joined us in advocating for Loss & Damage funding as part of our 3.2.1 campaign. In total, we collected over 4000 signatures!
Before the close of the conference, the Scottish Government became the first developed nation to commit funding to Loss and Damage, pledging £2 million. And, in 2022, it was announced that SCIAF would receive some of this funding, to continue our climate justice programming in Malawi.
Our work has always been grounded in Catholic Social Teaching. This inspires how we work with our partners and those we serve overseas.

We help families in poor countries to live in peace, free themselves from hunger, poverty and injustice, and recover when disaster strikes.

Thanks to your generous donations, love and compassion, we have been able to give millions of people a hand up out of poverty.