It's always sad when we lose someone we love. Please know that you are in our prayers.
Making a gift in their memory can be a powerful way to remember and honour them, and celebrate their life.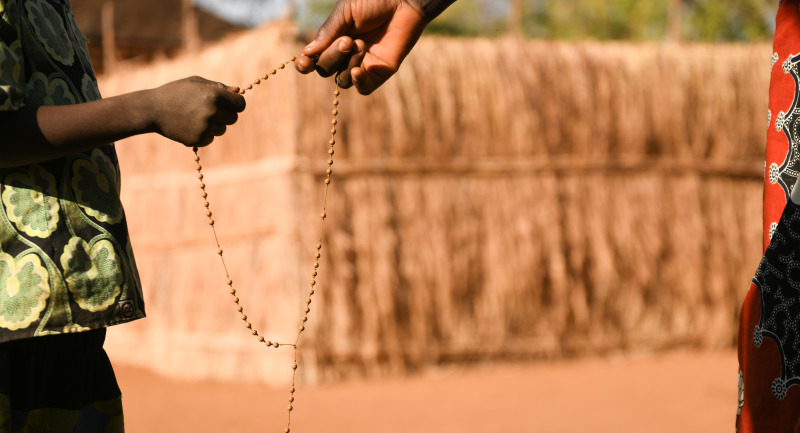 By remembering a loved one you can also change the lives of our sisters and brothers in need around the world.
Leave a gift in memory of a loved one
"My wife Eileen was a SCIAF supporter all her life. As a teacher in Catholic schools she would raise money with her pupils for SCIAF. We took up a collection at our golden wedding celebration as well. It was one of her favourite charities. When Eileen died, I felt making a gift dedicated to her memory was a fitting way to honour the values she held dear."

Paul McNulty
There are lots of different ways to make a gift in memory of a loved one. You could take up a collection at the funeral in lieu of flowers, hold an event in your loved one's memory or simply make a gift in their name whenever the time is right for you.
If you'd like to set up an annual gift to mark important anniversaries or birthdays as a tribute, or would like a supply of Gift Aid envelopes for a collection, please contact us.
The names of all of our supporters who have passed away will be added to our Book of Remembrance and we'll pray for them at a dedicated Mass held annually in the month of the Holy Souls in November. We'd be delighted to welcome you to this Mass.