SCIAF calls on Rishi Sunak to serve up change
17 August 2023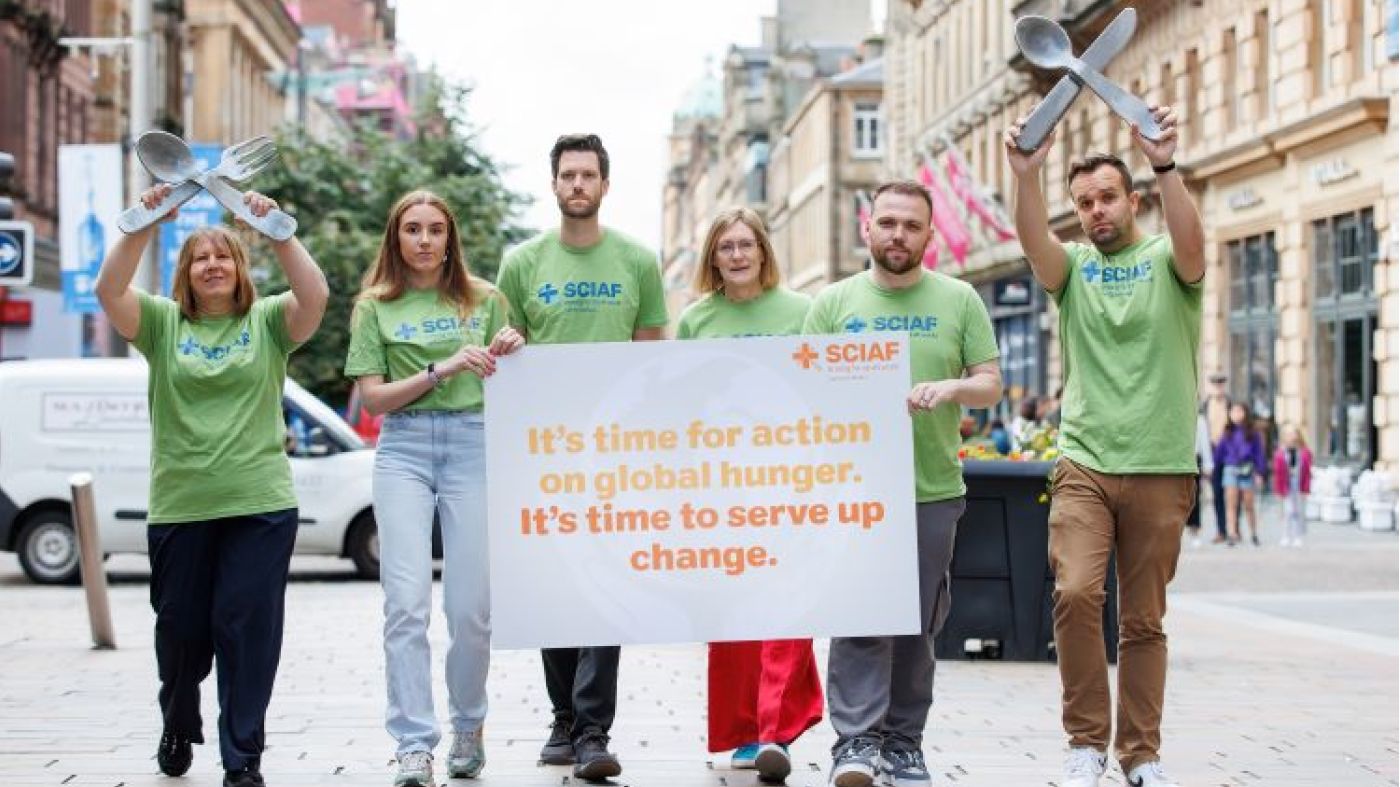 SCIAF is calling on the UK government to serve up change, as millions of people around the world continue to face the grim reality of famine.
On the eve of World Humanitarian Day (19 August) - a global celebration of people helping people - SCIAF is asking the Scottish public to put pressure on Rishi Sunak's government by signing a letter with three simple asks.
Ben Wilson, SCIAF's Head of Advocacy said:
"Hunger is on the rise; a worldwide food crisis is spiralling quickly out of control. Across the world, and here in Scotland, millions of our sisters and brothers are facing hunger. This has to stop.

"Tomorrow is World Humanitarian Day and the theme this year is the Human Race, with the slogan 'it takes a village...' Today we've launched a campaign focused on fixing the food system - we urgently need our political leaders to take their place in the global village, step up to the plate and deliver justice for our sisters and brothers across the world.

"There are many factors contributing to the global food crisis – but it remains the case that there is enough food on earth to go round – it's just the system that's broken."
Ben and his team are asking people who want to see change to add their name to SCIAF's letter which calls for:
New and additional cash - Climate change has caused the worst drought in living memory for people in East Africa, destroying crops and livestock. Money is urgently needed to supply food aid in East Africa, ensuring families can survive one of the most devastating food crises in their history.
A critical change in policy - In 2020, the UK government scrapped their legal requirement to spend at least 0.7% on overseas aid. In 2017, many thousands of lives were saved when the UK invested millions of pounds to avert a famine. This time round, the devastating cuts mean the UK has given itself less room to help and lives are being lost. The decision to cut overseas aid must be reversed.
System change - The UK must promote sustainable forms of agriculture across the world and invest in systems that work for people and planet, not just profit.
Ben added:
"It's wrong that while so many people across the world go hungry, others have too much food. It's a gross injustice. We must do better as one human family to make sure everyone, everywhere has the right to food. Governments like ours have to play their role in helping those in need here at home and all over the world.

"We need people to demand action on global hunger from Rishi Sunak and the UK government.

"Thanks for standing with us against food justice, and for standing in solidarity with people facing the global hunger crisis. It's time for action on global hunger. It's time to serve up change."
Add your name to the letter
Read the full letter we have written to Rishi Sunak, calling for change on global hunger.

Around the world, more than 820 million people are going hungry. We look at what causes world hunger and wy we must take action.

Our long-term work is made possible through our local partners who advocate for change in their communities.