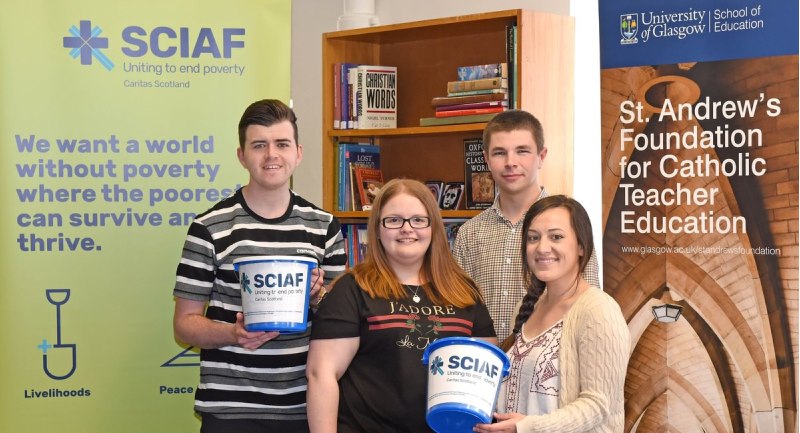 At SCIAF, our mission is to create a just world for all - and we can't do this without the support of passionate students like you! Whether it's campaigning for climate justice, fundraising for our projects or raising awareness of our work at your university or college - we're looking for student ambassadors to work with us to bring SCIAF to your campus.
The role of a Student Ambassador is to raise awareness of SCIAF's work in your university or campus and gain more support for our fundraising appeals and campaigns. It may also sit well with your skills to lead prayers and reflections. While you'll need to use your initiative, we'll support you to help you make the most of your role.
By getting involved, you'll help us reach more people in Scotland and increase our capacity to provide a hand up to people in some of the world's poorest places.
Enquire Now
Please fill in our volunteer enquiry form with the role you are interested in and why. We will get back to you as soon as possible to discuss your application.