Malawi is one of the poorest countries in the world, with over half of the population living below the poverty line. The country relies on agriculture, making it particularly susceptible to changes in the weather. The severe impacts of climate change in recent years, including devastating floods and severe drought, have led to major food shortages and widespread hunger. The majority of rural families experience poverty.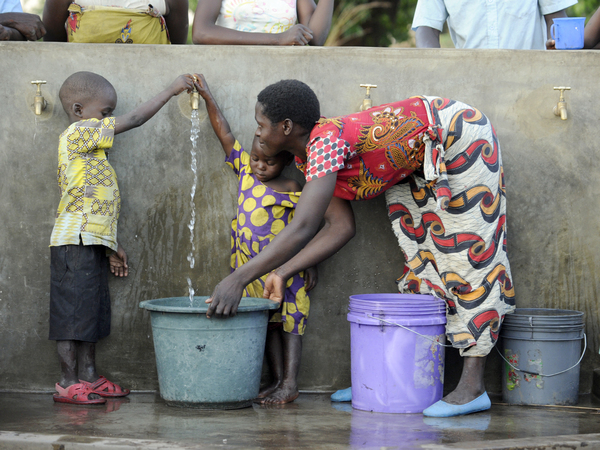 SCIAF has been helping to improve the lives of Malawians living in poverty since 1985. We're working with many of the most vulnerable communities to help them grow more food, put basic irrigation systems in place, and ensure they have the business skills they need to support themselves and their families. We're particularly focused on supporting women and people with disabilities, working to change societal norms and promote inclusion, and supporting local organisations to raise awareness and campaign for their rights.
Focus of our work
Food security: Ensuring people have access to nutritious food all year round
Livelihoods: Ensuring families can increase and diversify their income, and providing vocational and start-up tools for women and young people
Governance & advocacy: Local partners and organisations are supported to campaign and press the government on vital issues like discrimination, healthcare and rights
Inclusion: Challenging the systems, structures and norms that exclude and discriminate against women, people with disabilities and other marginalised groups
Disaster risk reduction: Helping communities to prepare for and cope with disasters, minimising the risk to lives and livelihoods.
A snapshot of our work in Malawi
1985
Our work in Malawi began in the 1980s, supporting people living with leprosy and refugees from Mozambique as a result of the civil war in the country.
1992
In the 1990s our support focused on emergency relief, as extreme drought hit the country and had a severe impact on people's ability to grow food.
2006
We supported a rehabilitation programme in Southern Malawi to alleviate hunger and protect the livelihoods of 12,600 vulnerable households in food insecure areas of the country.
2012
Through two different projects funded by the Scottish Government's Climate Justice Fund, from 2012-2017, we supported communities in Malawi and Rwanda to adapt to their changing climates and helped them to grow and enjoy more reliable food.
2013
With funding from the Scottish Government we started a three-year project supporting 3,000 smallholder farming households in the Mangochi district of Malawi to increase their income and food security.
2015
We began our first UK government Aid Match project in DR Congo, Rwanda and Malawi, supporting people to grow more food and support themselves and their families. Over three years 2,000 small-scale farmers were supported.
2017
SCIAF began the innovative new Scottish Government funded £3.2 million Climate Change Programme Malawi (CCPM). Over the next four years, the CCPM supported communities to implement solutions to the climate challenges they faced.
2019
When Cyclone Idai hit Malawi, hundreds of people were killed and thousands were forced from their homes. An emergency appeal generously raised over £235,000, providing essential supplies like sleeping mats, blankets, mosquito nets and pots and pans for cooking.
2020
Hope for Youth, a three-year project funded by the EU, came to an end in 2020. The project provided vocational and technical education to marginalised youths in rural areas. Through our partner, over 2,200 young people were trained, with 70% finding employment on completion.
2022
The Scottish Government announced funding of £500,000 for us to help communities in Malawi who were impacted by Storm Ana which hit in January 2022. Working alongside local communities, the funding will be used to conduct research and identify the best interventions for recovery.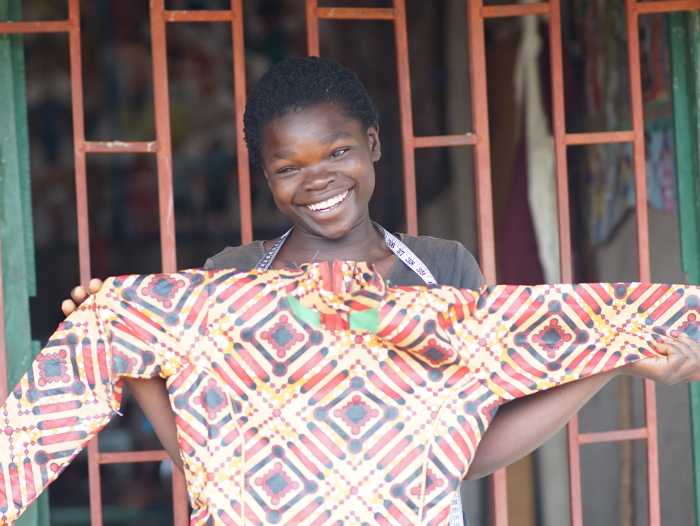 Susan's story
Susan got pregnant at 21 and had to stop her formal education. When her daughter was born, she was not able to provide for her – food and money were short, and healthcare was out of reach. She had all but lost hope.
However, thanks to SCIAF, Susan took up tailoring and is now able to design and sew clothes for others in the community. Now, she wants to open a shop to make a profit and help train other young people.
"Before I started the training, I had no hope for the future. Whenever I thought about my situation, I become very troubled. But now, I can't wait to open a shop, sew clothes and earn a living for my daughter and my mother. I am so excited about the future."
Our work in Malawi is supported by: