Make a real difference by coming together as a group to purchase SCIAF's Real Gift of Water for a Village.
Water is the most basic and vital need of all, but it's scarce and unpredictable in many of the world's poorest communities. Families without clean water are trapped in a deadly cycle of poverty, poor health and premature death.
By coming together and raising £1,088 you can provide life-changing access to water, including building wells and lakes, and implementing irrigation systems so the whole village can benefit – now and into the future.
Make your parish donation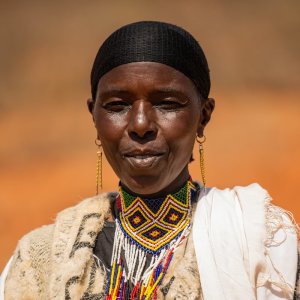 We no longer have to walk for six hours every day. I can look after my children at home and send them to school with water to keep them hydrated and focused. They are clean every day now - we all are. I think our future is certainly brighter now
Mortikana Ethiopia
Thanks to Water for a Village a new underground water source was installed next to Mortikana's home. The tank fills during the rainy season and is protected from evaporation with a cement roof.
Your parish can change lives with the Real Gift of Water for a Village.
If you would like more information about Water for a Village, please speak to SCIAF'S Community Engagement Team on 0141 354 5555 or email getinvolved@sciaf.org.uk.
Visit our new Real Gifts store and shop for ethical gifts that make a difference.

This resource helps your parish respond to the global water crisis and fundraise for the Real Gift of a Water for a Village.

Learn how in the most challenging parts of the world, SCIAF is helping people access the most important commodity on earth: water.