Helping to rebuild lives in Malawi after Storm Freddy
20 September 2023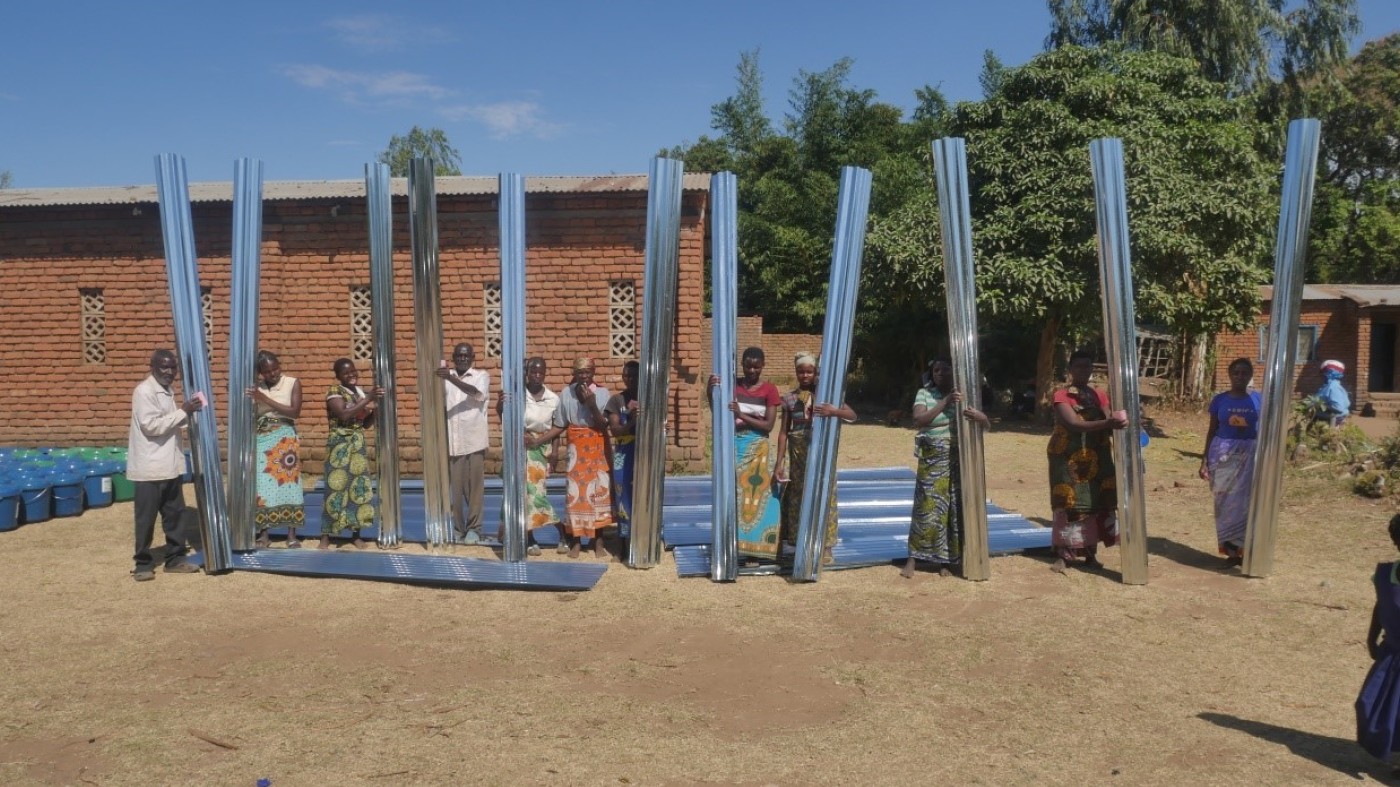 Lives are slowly being rebuilt in Malawi after the country was ripped apart by one of the strongest and longest lasting tropical cyclones – Freddy – in March.
More than 500 people were killed and over 500,000 displaced as a result of Freddy, which struck just as Malawi was dealing with its deadliest ever cholera outbreak. Around five million people in the country were affected.
Thanks to £200,000 of funding from the Scottish Government, and through its Caritas network partner CADECOM (aka Caritas Malawi), SCIAF has been providing vital humanitarian aid such as food, shelter and access to clean water and health services for around 12,000 people.
On top of the desperate death toll, many saw their homes destroyed in the cyclone, so another priority has been to assist with tools and equipment to people re-build.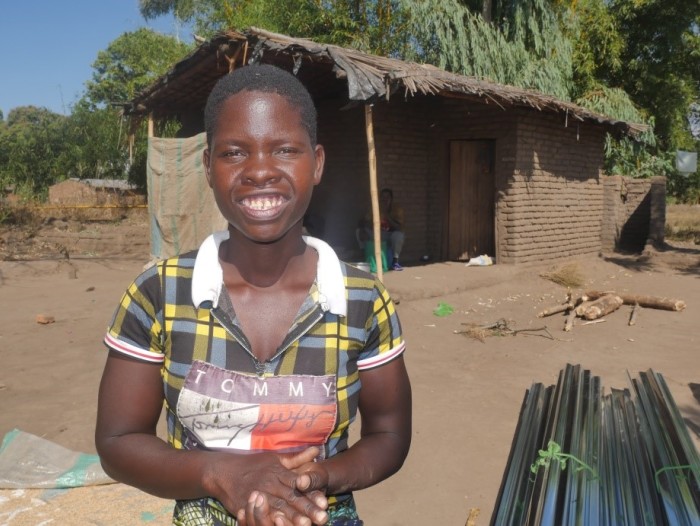 Zitha
One such woman is Zitha, a single mother of four from Zomba district.
"My house collapsed on Tuesday evening when we were about to go to bed. We quickly ran outside and watched the house collapse. Our food, clothes and everything we had was damaged, leaving us with nothing.

''I am very grateful for the support I have received. They have given us various items like maize flour, soap, buckets, plates, pots and other necessities. I also received building materials like timber and iron sheets, which is like a dream to me.

"I had no hope of building a house because I had no money or anything to sell. All my crops, which usually provide us with money at market, were washed away in the fields. I am so grateful for these materials – it will mean we have our own house soon.''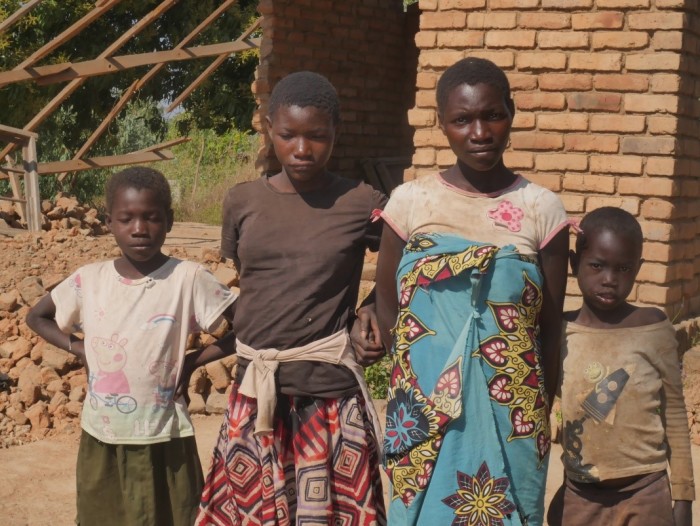 Alinafe
At just 16, Alinafe takes care of her five sisters and brothers, since her mum died in cyclone Freddy.
"My mother was sick and on the evening the floods came, she was sleeping in the house and we were all with her. When we heard the water coming, my siblings and I quickly ran outside. I carried the youngest with me. Because she was sick, mother wasn't quick enough and the house fell on her. She died in hospital.

"Life is completely different for us now; it's hard to find food and meet our other basic needs. Everything we had were washed away, but thanks to the project, we've received soap, blankets, buckets, flour and other items, which we needed so much. These will make our lives easier. I am so pleased to get this help."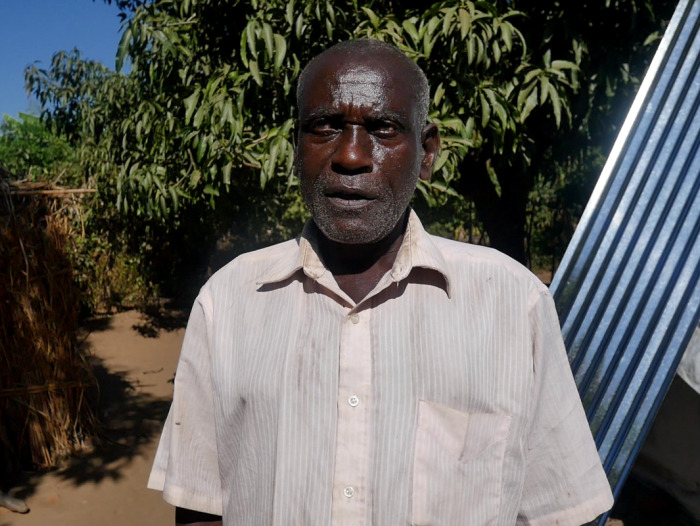 Alfred
Alfred Jailosi, 83, lives in Zomba District with his wife, daughter and four grandchildren.
When the floods subsided, Alfred went to his house hoping to get back in, but when he arrived, he found it was completely gone
"We had to come back and make a grass house because that is all I could afford. Now we've received things like building materials like iron sheets. All my life I have lived in a grass-thatched house. Now at 83, I have a house with iron sheets which I've never been able to afford. This is unbelievable, and I am so happy.''
Despite everything they have faced in wake of Tropical Cyclone Freddy, the people we work with in Malawi remain strong and it's with your support and that of the Scottish Government, we have been able to give them a hand up in the toughest of times. Our work in Malawi continues and we will be there for them now and in the future, supporting community resilience and increasing communities' access to food, water and better prospects in the long term.
Help us respond to emergencies as soon as they strike
A year has passed since Pakistan was plunged into a humanitarian crisis following catastrophic flooding.

SCIAF is thrilled to announce its successful bid for an £8 million contract from the Scottish Government.

We continue to work with DePaul Ukraine and Caritas Ukraine to bring relief to those whose lives have been turned upside down by the war.