SCIAF welcomes new Chief Executive Lorraine Currie
31 October 2023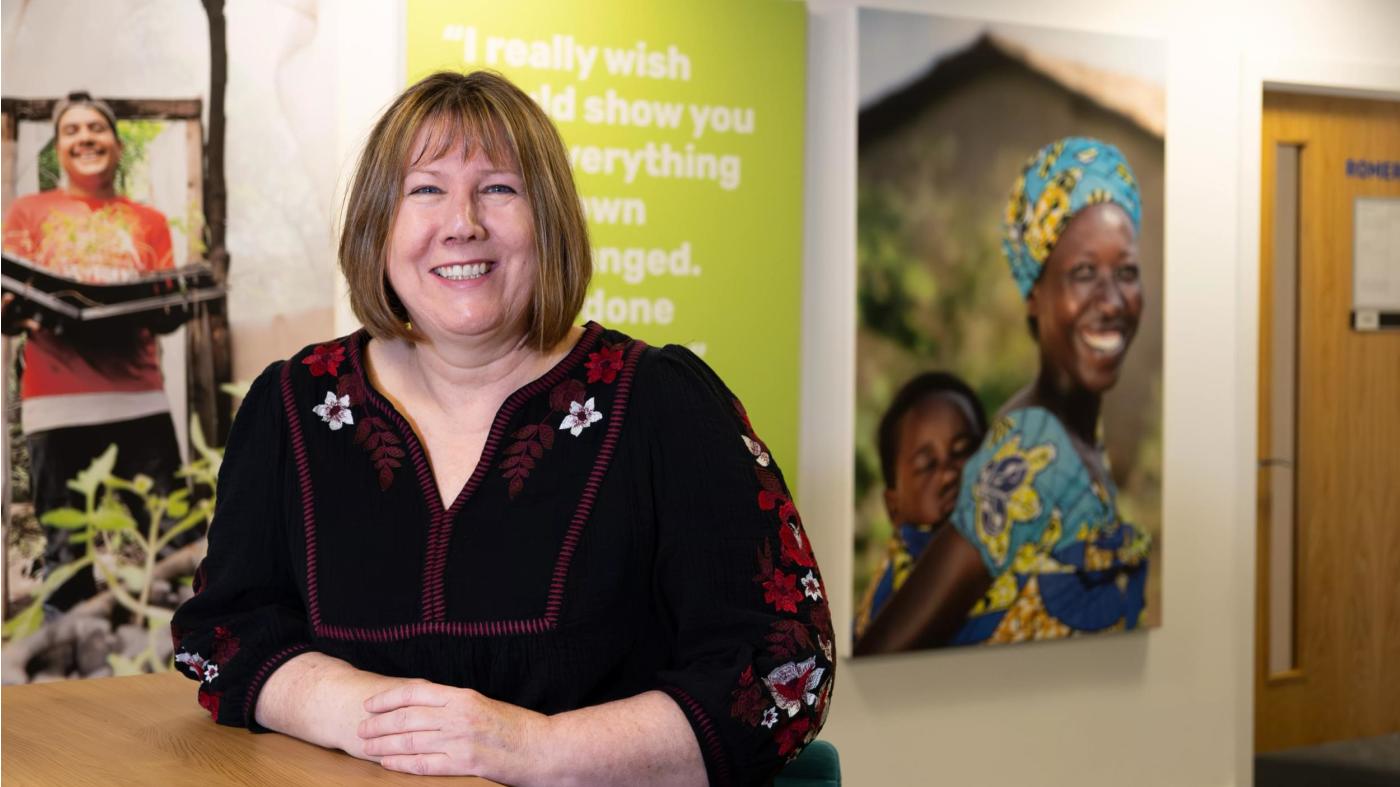 We are delighted to announce the appointment of Lorraine Currie as our new Chief Executive. With an impressive career spanning three decades in humanitarian relief and international development, Lorraine combines her wealth of experience with a deep-rooted and active faith, and a profound commitment to her new role.
Lorraine is no stranger to SCIAF, having served as the Director of International Programmes and Advocacy for the organisation for over 13 years. Her commitment to Catholic values, passion for an integral approach to development and dedication to SCIAF's mission have been evident throughout her tenure. Lorraine's appointment as Chief Executive marks a new and exciting chapter for our organisation.
Taking up her new role this week, Lorraine said:
"I am deeply honoured to take on this new role as Chief Executive of SCIAF. I am passionate about our mission and vision and am eager to lead the organisation towards new horizons with a steadfast commitment to the people we serve, fuelled by the generous support of people across Scotland."
Born and brought up in Lanarkshire, Scotland, Lorraine's remarkable career began as a nurse, where she served refugee communities in mission hospitals and clinics the Middle East. She later transitioned into roles within relief and international development, working with the United Nations High Commissioner for Refugees (UNHCR), various international charities and faith-based organisations, including a number of Caritas agencies. Her work has taken her to regions across the Middle East, Africa, and Eastern Europe, where she has managed a diverse range of programmes, from emergency relief to healthcare and education for marginalised communities. Her vast experience is complemented by an MA in Refugee Studies and Migration and MSC in International Health and Development.
SCIAF's Bishop President Brian McGee warmly welcomes Lorraine into her role:
"Lorraine is hugely equipped to lead SCIAF into its next exciting chapter. Since joining the SCIAF Board six years ago I have been hugely impressed with Lorraine's professionalism, faith, friendliness and utter commitment to the communities SCIAF serves. This is a new and a fantastic opportunity for us all and the Board has every confidence in Lorraine's abilities and her passion and commitment to SCIAF."  
Lorraine steps into her new role following the departure of Alistair Dutton, who was recently appointed as Secretary General of Caritas Internationalis in Rome.
SCIAF is thrilled to announce its successful bid for an £8 million contract from the Scottish Government.

Alistair Dutton is bound for Rome, to head up the world's second largest humanitarian organisation, Caritas Internationalis.

SCIAF has a new Bishop President for the first time in nine years – with Bishop Brian McGee being welcomed to the role.