School celebrates 30 years of charity
6 November 2023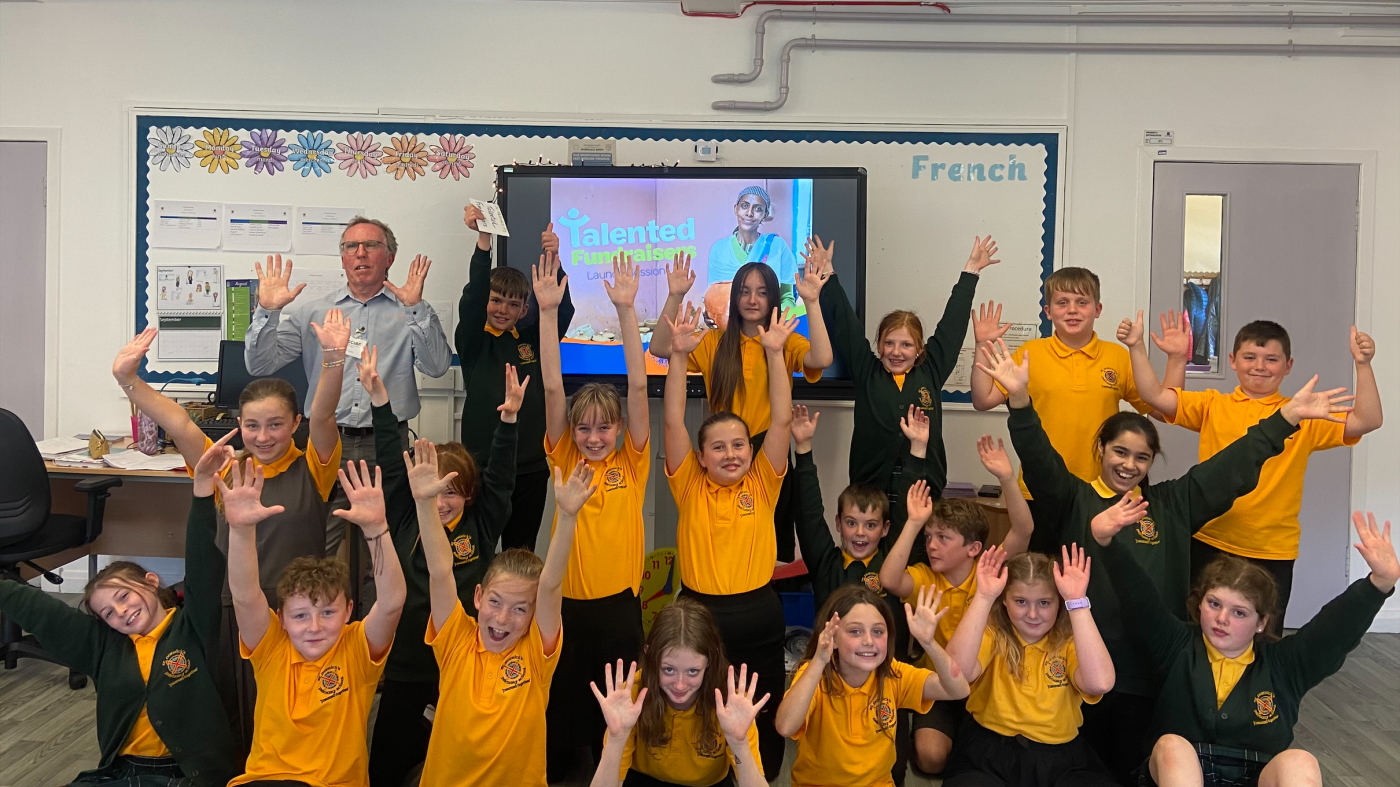 SCIAF has some dedicated supporters – but the pupils and staff at St Patrick's Primary in Auchinleck are amongst the very best!
For 30 years now the school, with a roll of just 118 pupils, has generously supported SCIAF, especially during its WEE BOX appeals.
Elaine McGinlay, SCIAF's Development Education Officer said:
"That's 30 years of supporting our work overseas, since 1993, without fail. That's 30 years of putting our Catholic faith into action. This is an incredible testament to all the staff, pupils, parents and the whole community of St Patrick's. And we want to say a huge thanks.

"What's more, St Patrick's are always keen to try new things and have just become part of our Talented Fundraisers project."
The 'Talented Fundraisers' project is all about giving young people the opportunity to use their creativity, enterprise and other talents to raise awareness and funds for the work of SCIAF around the world.
Elaine added:
"The project reflects some of SCIAF's work overseas, helping communities to set up saving and loan co-operatives. We provide the tools and training they need to set up a small business in their community, helping people to work their way out of poverty. 

"By trusting the students with an initial loan, they can take control of the project and learn through doing.  All the money is then returned to SCIAF to support our work providing long term development and emergency help to people around the world."
Head Teacher Marianne Bradley said:
"We are delighted that our P7s are participating in Talented Fundraisers this year.  As a school, we have supported SCIAF every year since 1993.

"The Talented Fundraisers campaign allows for our learners to use creativity and collaboration to decide how they will use their own talents to raise money.  It provides a rich learning experience in understanding the value of money by applying an entrepreneurial approach.  P7 were visited by Frank who brought the Parable of the Talents alive for the class who can't wait to get started putting their faith into action."
Elaine said:
"Our friends at St Patrick's have shown an unwavering commitment to the Talented Fundraisers project. By living out Scripture they have not only supported communities in some of the world's poorest places but have also demonstrated their faith in action. We are proud to partner with such an incredible school and look forward to continuing this journey together!"
Find out more about Talented Fundraisers
Hundreds of supporters do all sorts to raise money for SCIAF – but a surgeon swimming the Mersey is definitely one of the more unusual!

In Dundee, supporters from different parishes have come together to support SCIAF.

Stewarton teacher Steven Charters completed 'the challenge of his life' by cycling the West Highland Way in one go and raising £1,300.