Democratic Republic of Congo
The Democratic Republic of Congo (DR Congo) remains a very fragile state, devastated by one of Africa's worst civil wars which left over six million people dead. Following the Rwandan genocide and the influx of violent groups into Eastern DR Congo, multiple armed groups have terrorised the population and sexual violence is a major problem. Over 80% of the population lives in poverty, and communities are at particular risk from disasters like extreme weather, violence and conflict, and outbreaks of disease like Ebola.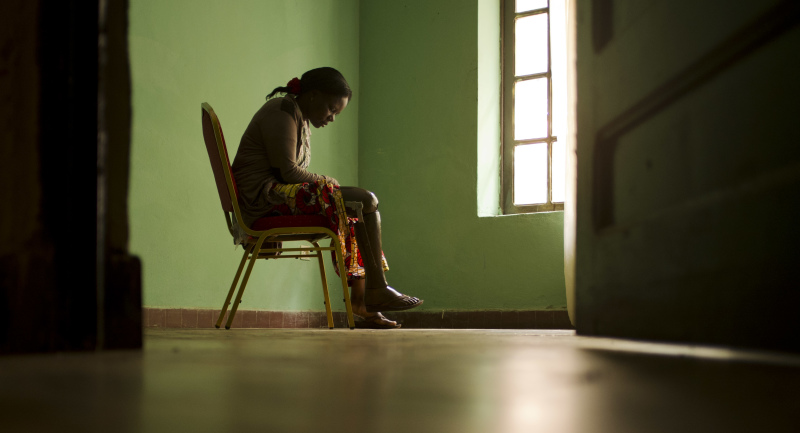 SCIAF has been working in DR Congo since 2001, supporting women and girls who've been affected by sexual and gender-based violence (SGBV). We're providing services like medical care, trauma counselling and legal aid, and working with women to build their self-esteem and their confidence. Through women's groups, we're helping women find solidarity and learn financial and leadership skills and helping them to create a livelihood to support themselves and their families. We're also working to address the causes of gender-based violence by working with faith leaders and communities to raise awareness and address underlying factors.
Focus of our work
SGBV:

Provid

ing

essential

support and protection to women and girls

a

ffected by sexual and gender

-

based violence

Equality:

Challenging the systems, structures and norms that exclude and discriminate against women, addressing unequal power relations and working to change gender norms

Livelihoods:

Ensuring families can increase and diversify their income, providing for immediate needs and allowing them to save for the future

Local advocacy:

Local partners are supported to campaign and press the government

on vital issues like

discrimination and

combatting SGBV

Disaster risk reduction:

Helping communities to prepare for and cope with disasters,

minimi

s

ing

the risk to lives and livelihoods.
A snapshot of our work in DR Congo
2001
SCIAF started working in DR Congo in 2001 through sister Catholic agencies, with an emphasis on peace-building and on HIV and AIDS.
2004
We began a 3-year project funded by Comic Relief which supported over 11,000 survivors of SGBV. The project provided medical and psychological care and legal support, and trained volunteers and health professionals.
2010
We started to focus our efforts on combatting SGBV, supporting women to regain their physical and emotional health, access justice and be reunited with their families and communities.
2011
We began a three-year project funded by the EU across DR Congo, Rwanda and Burundi, focused on supporting survivors of SGBV. Over 20,000 survivors of SGBV were supported with psychosocial support, income generation and food security initiatives.
2015
Our first UK government Aid Match (UKAM) project in DR Congo, Rwanda and Malawi started. Over three years, we supported more than 2,000 small-scale farmers to grow more food and support themselves and their families to build community-based resilience to climate change.
2018
With support from the Scottish Government Humanitarian Emergency Fund, when violence escalated in DR Congo we supported families with emergency relief, essential items, community training in peace-building and conflict resolution for survivors of SGBV.
2020
Our UKAM Lent campaign focused on survivors of sexual and gender-based violence, raising over £2.4 million, including £1.2 million match funding from the UK government. With funding from the Scottish Government, we ran a COVID emergency response programme reaching 30,000 people.
2021
Our three-year UKAM project began in the Eastern region. In its first year, the project supported over 2,300 survivors and their families to access medical care, psychological and legal support and financial services.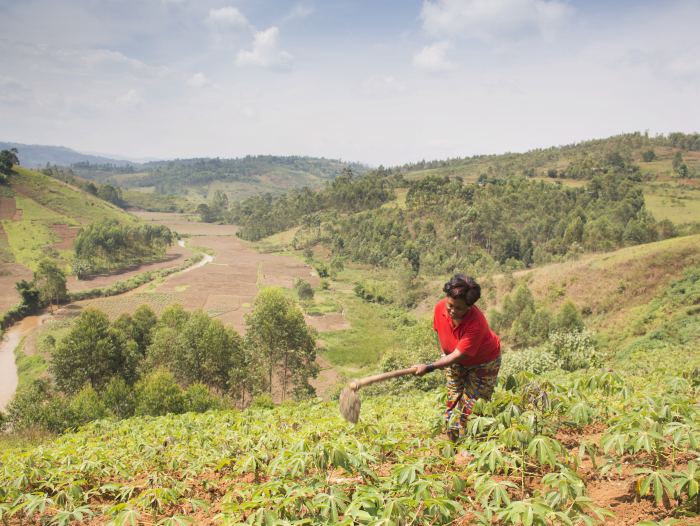 Sylvia's* story
When rebels stormed Sylvia's village she was abducted at gunpoint. She was held captive for four years and forced to become the 'wife' of a rebel commander – torn away from her husband, young children, and her two-month-old baby. Finally Sylvia escaped but found her new-born had died and her husband didn't want to be with her anymore.
We were able to provide Sylvia with extensive trauma counselling and seeds, tools and training to grow food so she can provide for her family. With the profits Sylvia makes, she can now pay for her children to go to school and sit their exams.
"The counselling helped very much. After this I still felt hurt, but not as badly as before."
*Name has been changed to protect identity
Our work in DR Congo is supported by: