SCIAF shares story of peace on World Children's Day
20 November 2023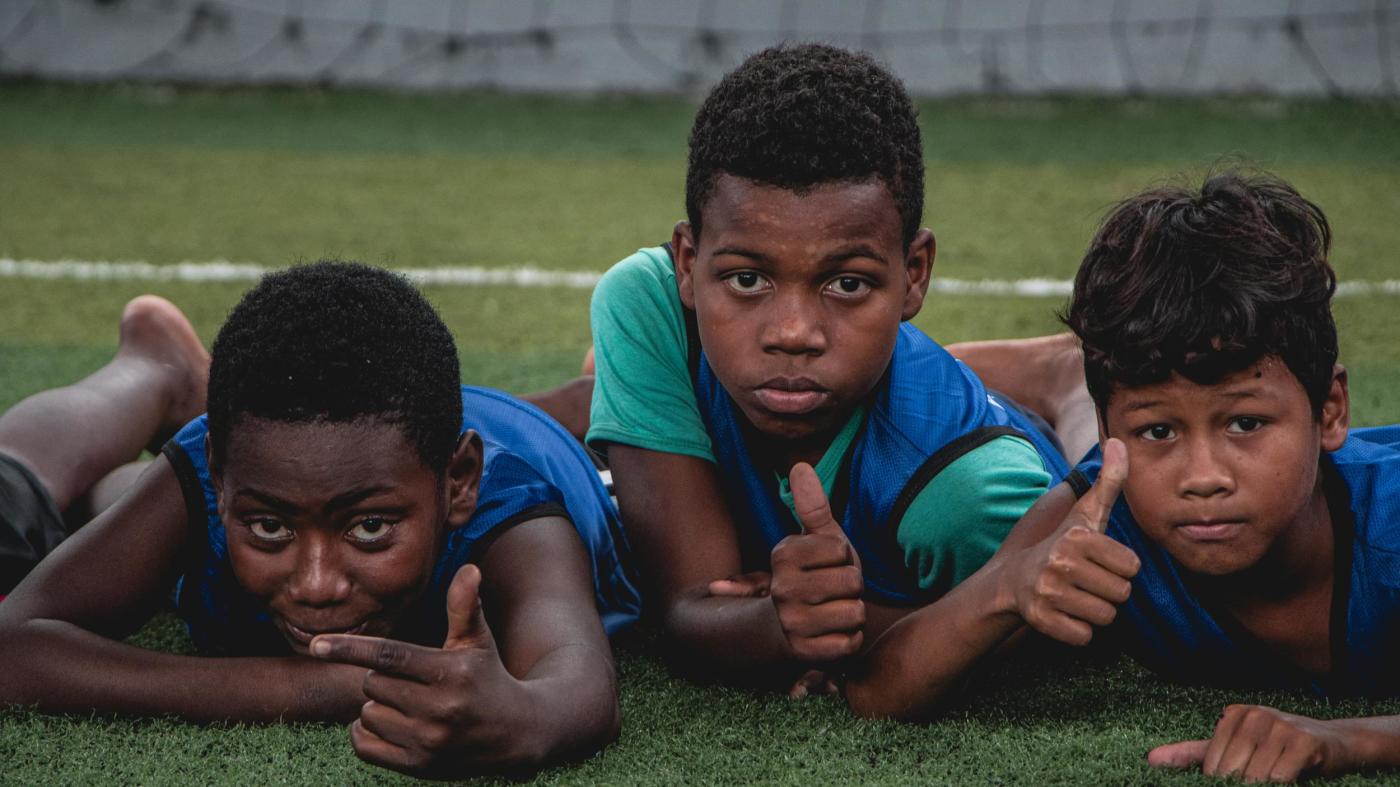 SCIAF's work around the world changes lives for the better and in Colombia, that change centres around one thing – a rugby ball. Remarkably, that simple rugby ball is shaping children's futures.
Life is tough in Chocó. Not only is it the poorest region in Colombia, but it is also bearing the brunt of climate damage, economic decline and illegal armed conflict.
Today is World Children's Day (20 November) and we are highlighting how we harnesses the power of sport to reach out to children in Chocó at risk of joining gangs and militia groups. It's a very simple idea, but one which is bearing fruit.
Three years ago, we started using Rugby as the main tool in one of our overseas development projects. The project has now made it to the big screen – and the small – and is showcased in a new documentary about how young people are guided away from the drugs trade towards a better, happier, more peaceful life.
Rugby for Peace was championed by SCIAF Programme Manager Mark Camburn, who lived in Latin America for 15 years and even captained the Bolivian Rugby Team.
Mark said:
"Quite simply, Rugby for Peace is changing lives for the better. Three years ago we could never have dreamed how well it would go. Now we are working with around 630 children and 150 adults in 13 communities using rugby as a tool for social transformation, inclusion and peaceful conflict resolution."
SCIAF film maker James Cave said:
"As soon as I heard about Rugby for Peace, with kids playing rugby on the beach, I knew I this had to be documented. The stories are too powerful not to be shared.

"These are children living perilous lives, where the choices they make can mean the difference between life and death. Young people in Chocó feel like they have no future – that they have no way out. And, as a result, many get caught up in the illegal drug trade. It is a way to earn money; a way to climb out of poverty. But it drives uncertainty, criminality and conflict.  

"Rugby for Peace is an amazing project which is teaching young people, and their families, the skills they need to survive – from teamwork and respect, to discipline and perseverance. So, when the challenges of life tackle them to the ground, they have the resilience to get back up and play. 

"I am delighted our film is now available for everyone to see, free of charge, and we can share the beauty of this project which is, quite simply, changing lives."

If you would like to arrange a screening of Rugby for Peace in your school, parish or community group please email  getinvolved@sciaf.org.uk 
Fundación Buen Punto is a Colombian non-governmental organisation using sport to promote peaceful co-existence in vulnerable populations.

For the first time ever, we are using rugby as the main tool in one of our overseas development projects.

Rugby for Peace, SCIAF's 45-minute documentary, showcases our innovative project for young people in the poorest region of Colombia.